Melody Rusk
[Fashion Blogger]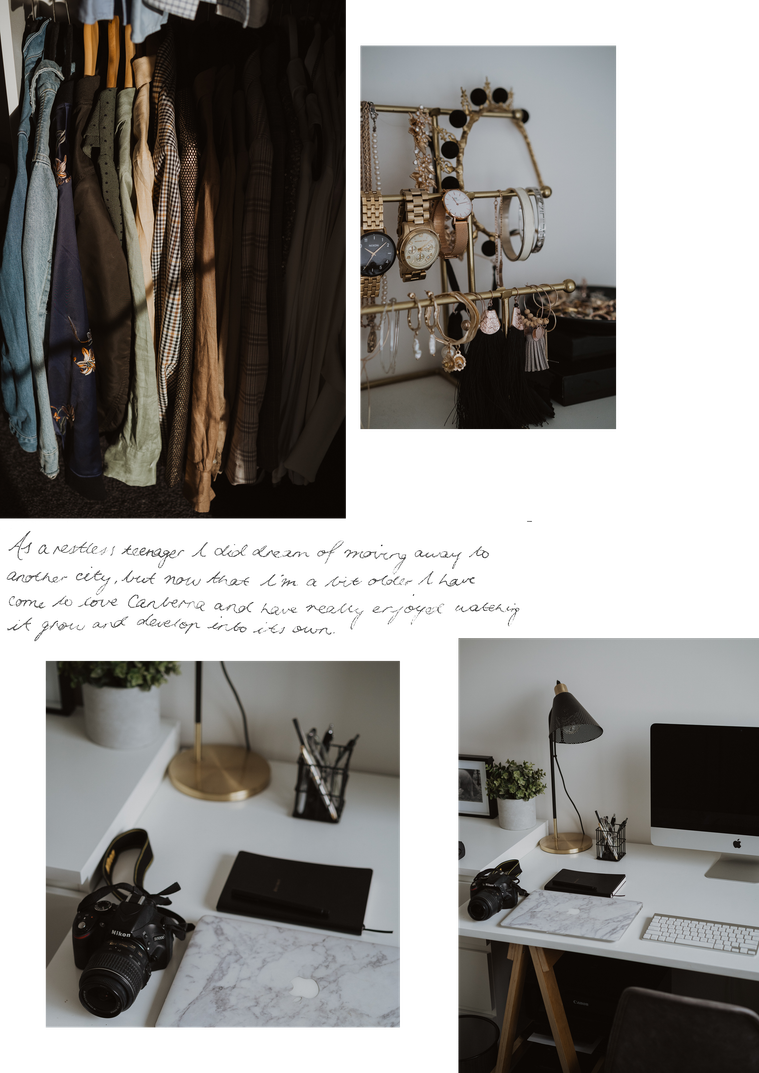 The Beginning
I always wanted to document fashion, whether it was my own or just what was out there in the industry. I never put this into action until my partner bought me my first DSLR camera for Christmas. As soon as I had started I fell in love with blogging, photography and editing.
I'm very blessed in that blogging is relatively low cost. Once the basics, like a camera and tripod are purchased, there is very little you need to pay for. I already had 1 (or 2) closets filled with clothes just waiting to be photographed so it was very easy to start blogging. I didn't experience much growth with the blog/Instagram account until last year when I was very lucky and scored a few contracts with large international companies. From there Mood gained momentum and I've been working with amazing companies ever since.
I have always lived in Canberra. As a restless teenager I did dream of moving away to another city, but now that I'm a bit older I have come to love Canberra and have really enjoyed watching it grow and develop into its own. My blog is based on the internet, so as long as I have a good signal it didn't really matter where I was based, although the odd travel photo never goes astray. Canberra provides the perfect backdrop for my Instagram and blog.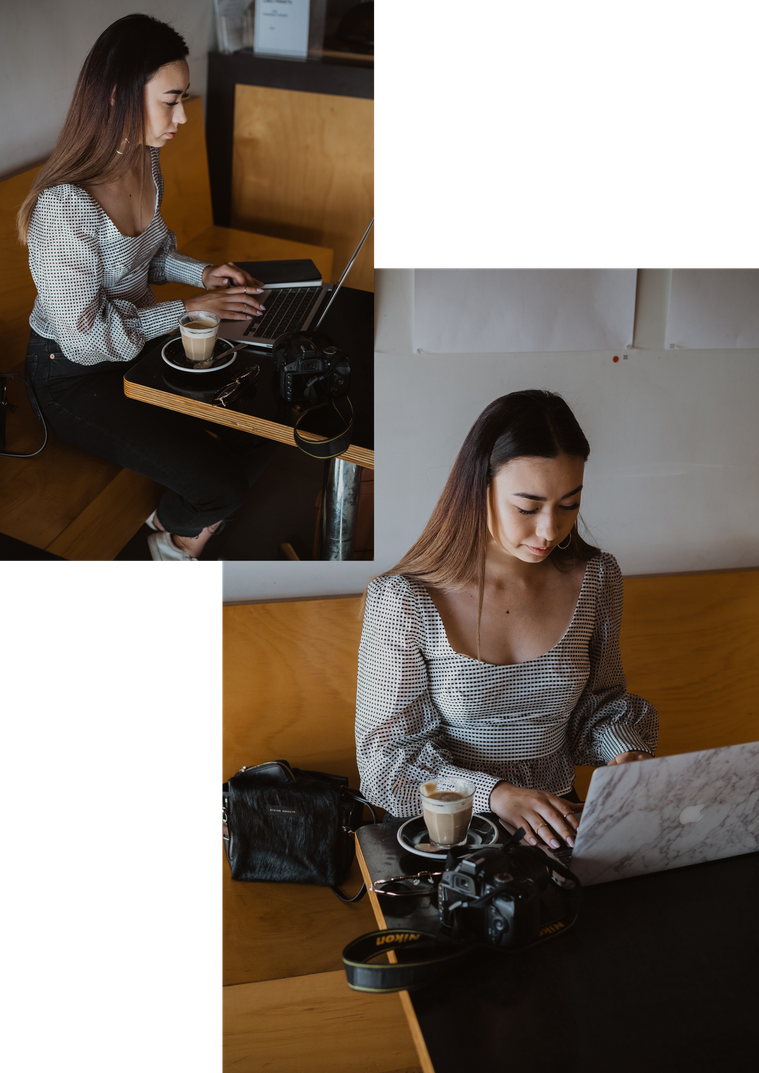 The Process
A day in my life when I am creating looks like lots of photos, lots of outfits and lots of coffee.
I wake up early to try and catch the sun when it's low, take photos of about 3-4 outfits, and then spend the afternoon editing/writing captions etc. I love every minute of it, especially when I change out of my outfit into my pjs.
Understanding lighting, and that outfits/products may not look as good photographed as they do in real life are some of the key processes I have to take into account. Although curated, I like to keep my content relatively natural, so a key process is to allow myself to move and pose in natural poses to retain a human element to what can be a monotonous process.
I take my photos wherever I spot a plain wall or attractive backdrop. I often drag one of my friends to the spot to photograph me. I edit these photos wherever I can take my camera, laptop and headphones.
Luckily for me, my blog is play! I'm very grateful that something has grown from a hobby.
Inspiration
I find a lot of inspiration from the blogger community I am a part of on Instagram. They are all so helpful and inspiring through their different photography styles.
I overcome creative block by using Pinterest, chatting to people and revaluating what I want to achieve with my blog. Pinterest is great because it can create a niche search for you. If I see a photo that inspires me, I like to follow the path Pinterest leads me on. Sometimes I'll chat to other bloggers to see how they've gotten past a creative block and if they have any ideas on how to shoot a particular product. The last method I implement is revaluating my blog. I ask myself questions like 'Is this really my aesthetic?' 'Am I happy with what I am producing?' 'How can I make my blog better?'. These questions kickstart a creative process, and it's not long before I'm itching to create content again.
In terms of Canberra, I love the vibe it has. It's low-key but still so much fun. The city has really become alive with all of the restaurants and bars. Canberra's change and growth is inspiring.
I also like to sketch but have not had time in years. I would love to get back into it at some point.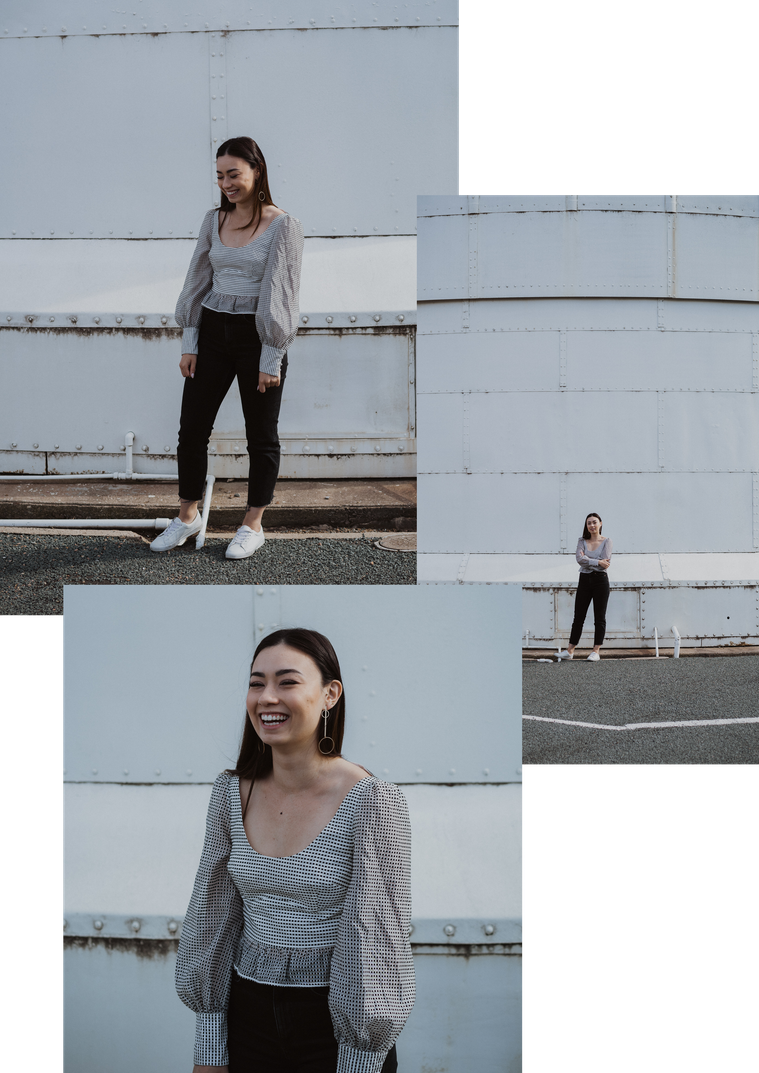 Future
My goal for the blog is to continue growing it. As I said, I'm grateful that it has already grown to its current size, but would love to see my little hobby achieve something great!
My partner and I will be in Canberra indefinitely as we have just opened a business! I will be creating in this beautiful city for a long time.